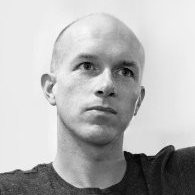 VoiceKoder is the alter-ego of Rawakari, the belgian electronic producer who has released on imprints such as Vlek or Elf Cut. Rumour has it the man was kidnapped at a very young age by orange throwers and that he keeps frozen pots containing bizarre fluids in his fridge. He weaves his music into subtle electronic convulsions carrying fragments of jazz, dub and tribal music as passengers. He likes his music to be "challenging", producing messed up yet fragile melodies and fractured, jerking beats accompanied by bass.
With this "Koder's Kunf EP", he clearly ventures into hybrid Metro Area/Luke Vibert territory with haunted pads reminiscing The Black Dog's "Bytes' era.
Lead title, "80's Kunf" is a mindblowing 11 minutes odyssey that challenges headz into retrofuturistic freshness. The whole EP sounds extremely fresh.
subfield.lnk.to/KodersKunfEP