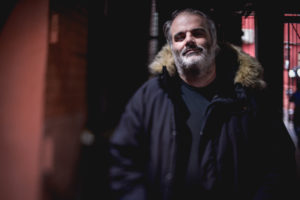 Jimi After is a Belgian soundtrack composer who sometimes discreetly venture in electronic dance music. His releases on NYC's Throne of Blood, France's Correspondant & Days of Being Wild or Belgium's Smile/PIAS, were previously supported by a diverse cast of contemporary dj's such as Bill Brewster, Marc Pinol, ALFOS, Daniel Avery, Jennifer Cardini, Cosmo Vitelli, Ivan Smagghe & Jimpster.
His sound embodies the history of electronic music : from Vangelis or Düsseldor-stylee arthouse electronics to Chicago, Detroit via Balearic, New Beat and EBM, his influences coherently blend in one fantastic sound.
For his Subfield release, Jimi After ventures further in cross-polination with a strong cinematic, yet metallic feeling which effortlessly hybrids Rephlex/Aphex Twin esthethics with vintage cosmic disco, heavy kraut synths and amazingly My Bloody Valentine !
"Child of The Sun" is a strong 4-tracker with timeless qualities and absolutely no fillers, which will simultaneously please (future)discerning dancefloors AND headphones, way beyond the paradigm of club music.
https://subfield.lnk.to/ChildOfTheSun